11.24.09
The 4 panel door is one of my most affordable mesquite door designs. This door is a standard 3' x 6'-8" and will be trimmed to fit into an existing doorway. One feature that makes my doors unique is that I use wide boards which enhances the beauty of mesquite.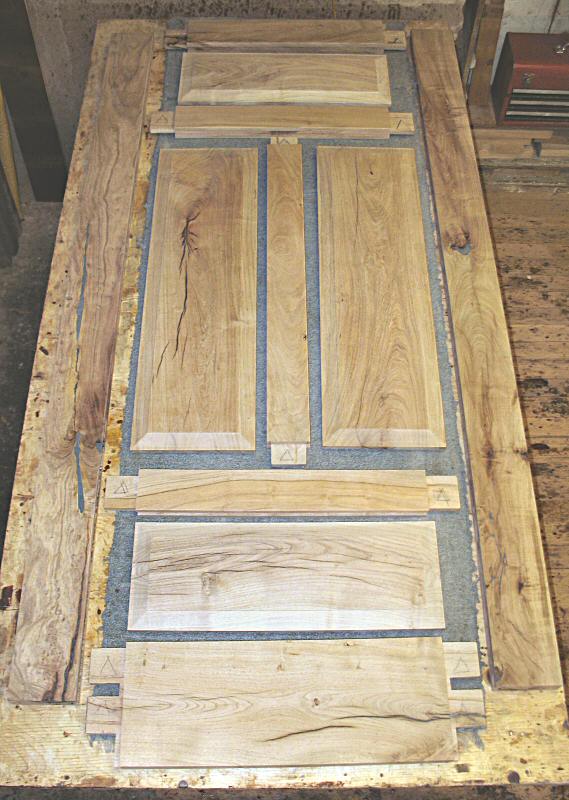 10.22.09
The interior view of the recently completed mesquite doors with book matched panels shown below.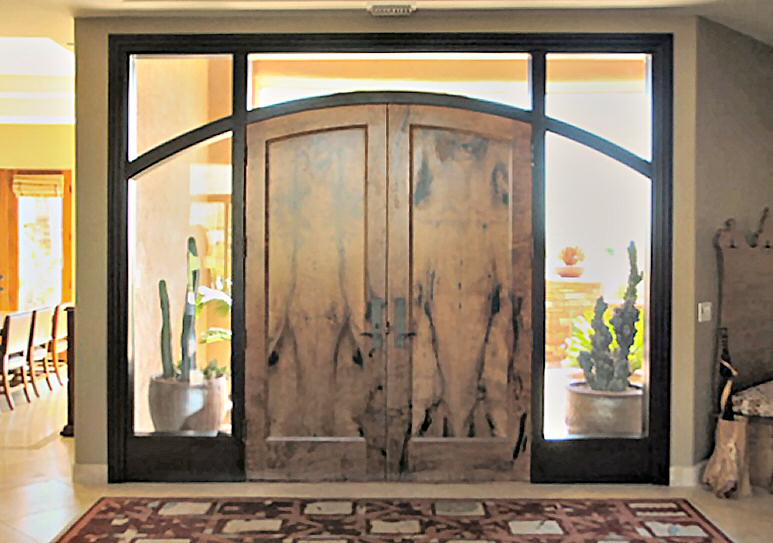 10.7.09
A couple of snapshots of my latest mesquite doors. More to come.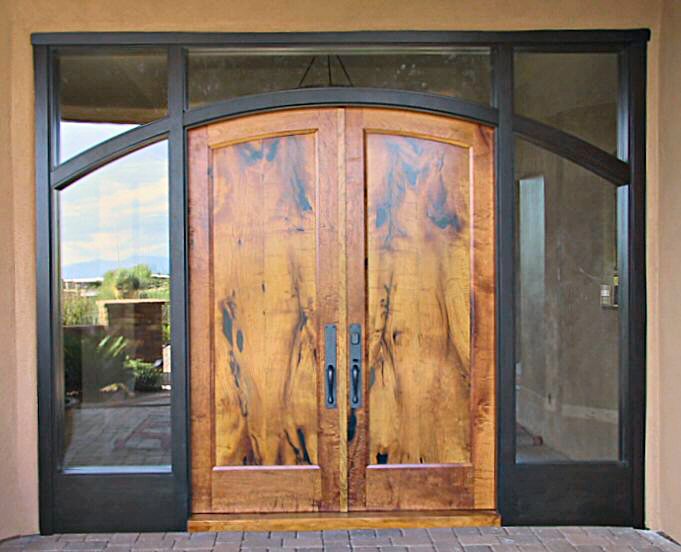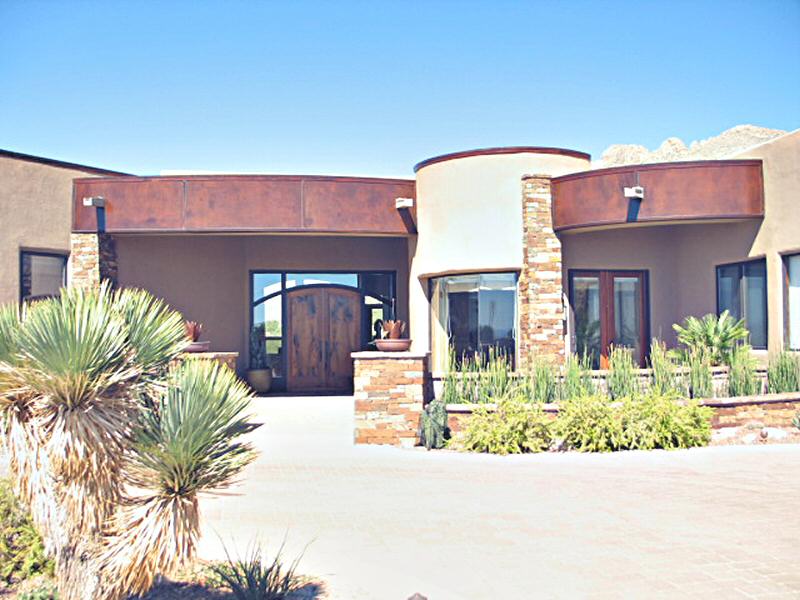 7.29.09
Part 2 of the mesquite doors in an ebonized jamb project can now be seen.
Click Here.
6.03.09
I put together an new page with my current project: a pair of arched top mesquite doors in an ebonized jamb.
Part 1 is now up, too see it click on the architectural drawing.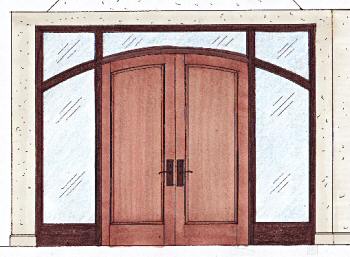 5.19.09
The entry gate below was made to match a gate that is about 50 years old. I glued the center boards to 3/4" marine plywood, the frame is constructed using mortise and tenon joinery and waterproof resorcinol glue. The owner plans to paint the gate to match the surrounding woodwork.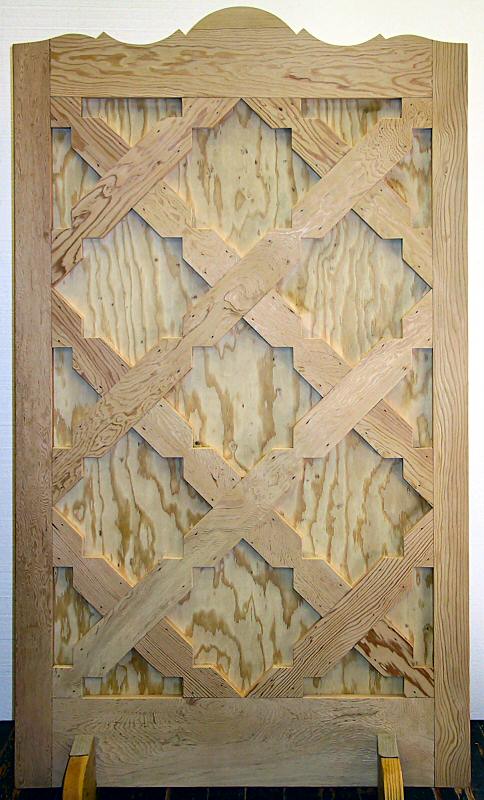 3.05.09
The doors for the Casas Barrier Chapel have custom book matched mesquite veneer.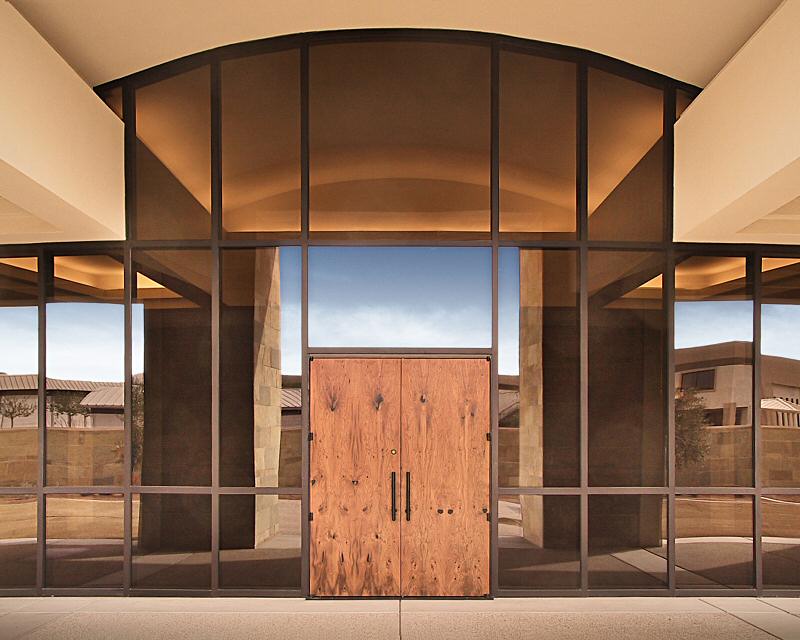 12.15.08
A 9' tall Moorish style door ready to be shipped. The mahogany door has custom wrought iron grillwork
and Rocky Mountain Hardware with a white bronze patina.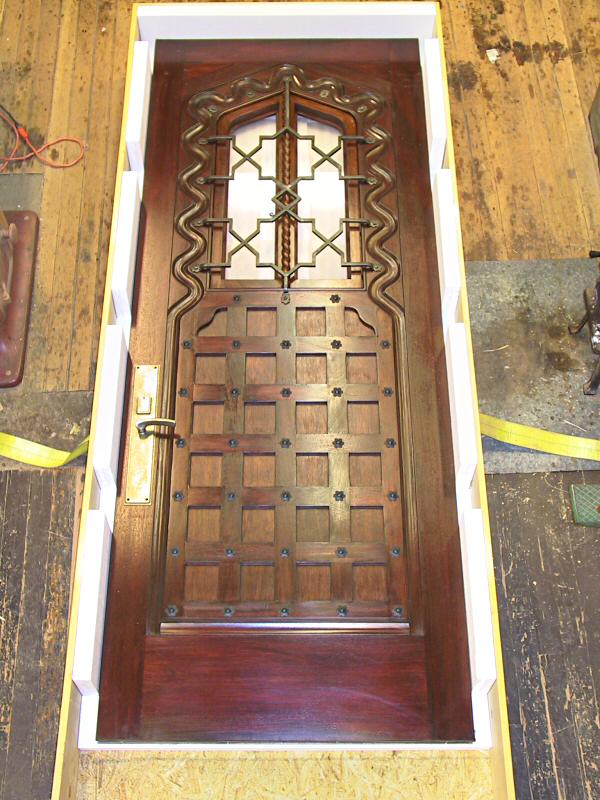 9.16.08
A hand carved rustic fir door with rosettes.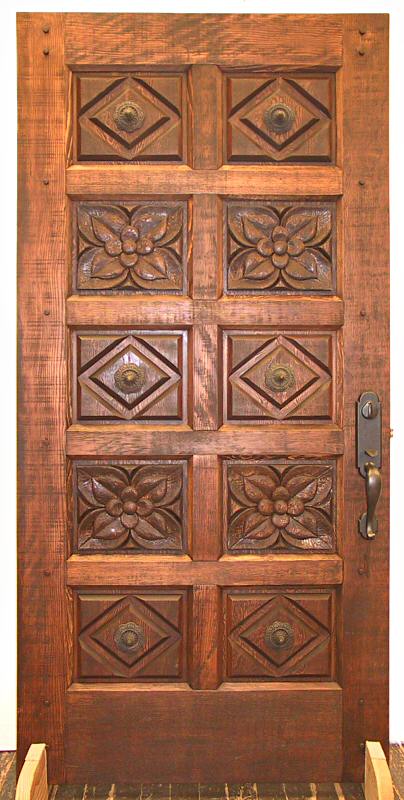 8.19.08
I shipped a Craftsman style entry in cherry wood to a church in West Nyack, N.Y. The contractor sent me a photo of the doors after they were installed.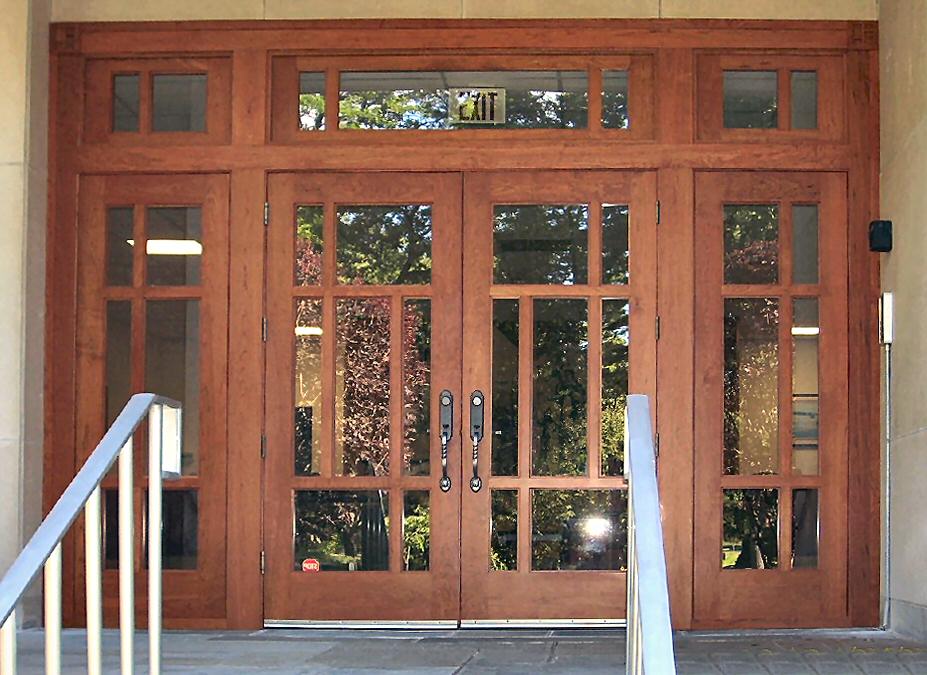 7.08.08
A pair of 10' tall rustic doors being lowered into a crate for shipping.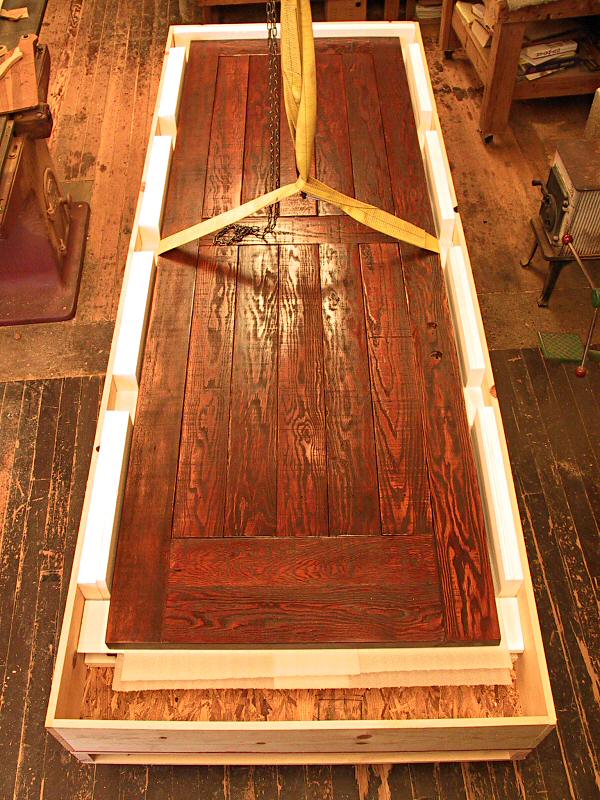 5.02.08
I just finished a pair of mesquite doors, here is one being lowered into a crate.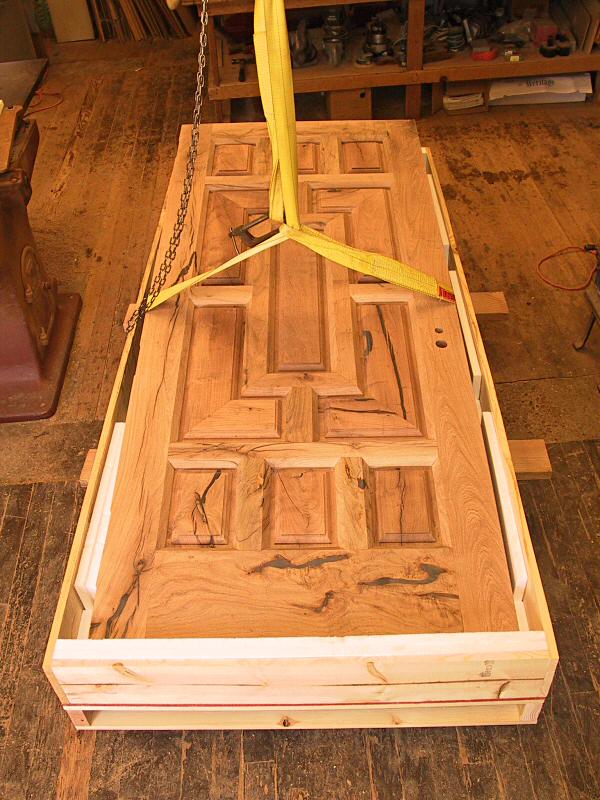 4.04.08
A rustic door with copper corners and stained glass sidelites.