September 2, 2004
A work in progress. An entry door with a geometric design. Each opening will have a solid wood raised paned held in by custom molding. The alder wood entry will include a couple of sidelites with stained glass.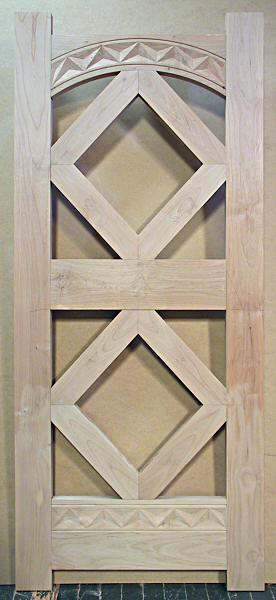 July 7, 2004
The 9' tall doors below are ready for ageing and finishing. Each door is 3" thick solid walnut, the custom molding around the raised panels is 3.75" wide x 1.75" high. These doors are massive at over 300 lbs. each.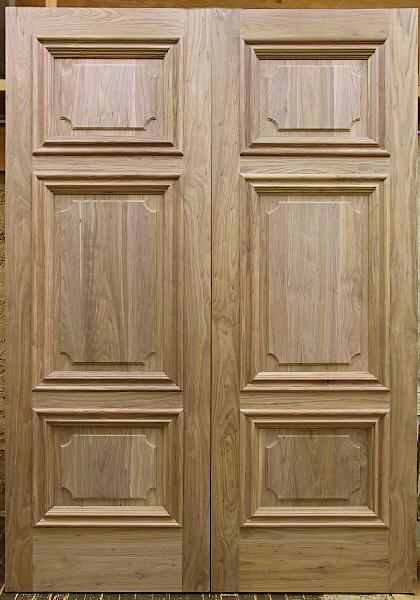 May 29, 2004
The rustic plank doors below are made from kiln dried 2" thick fir. The lion head door knockers are cast bronze with a verde patina. Each door will also have 8 decorative 3" diameter cast brass rosettes at the top and bottom of each plank applied after the doors are stained and finished. The cast bronze entry handles are from Emtec.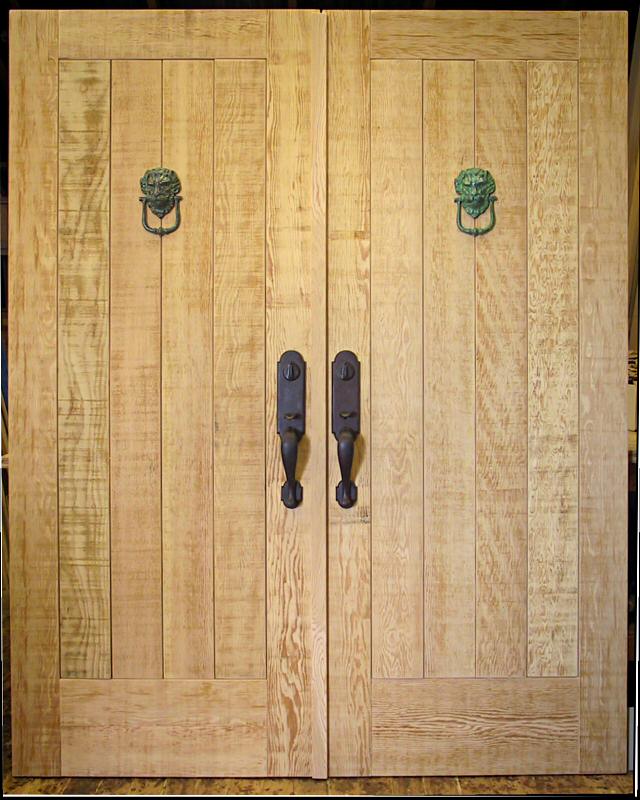 May 4, 2004
The completed hand planed quarter sawn white oak entry doors. The brown color is achieved by applying a strong ammonia solution and then an oxidizing chemical, no stains are used. The hardware is by Rocky Mountain Hardware.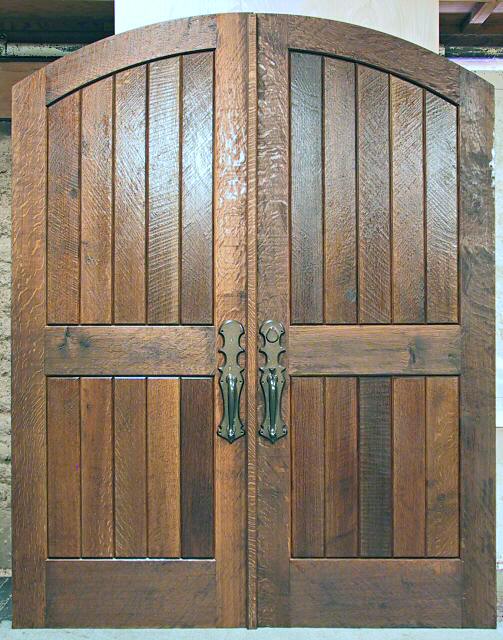 Exterior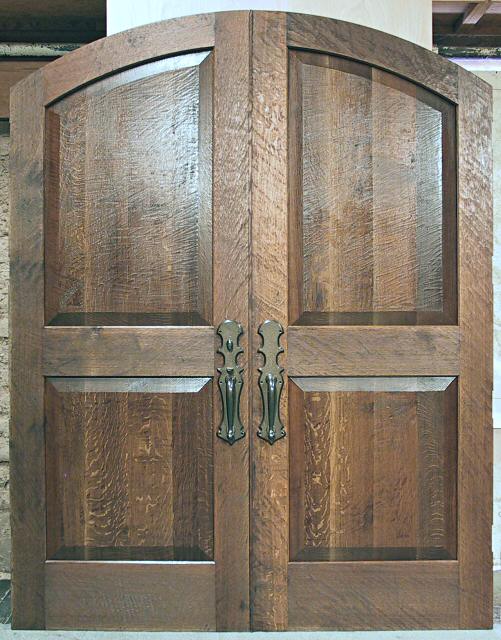 Interior



April 17, 2004
The white oak doors shown below are dry fit together. The door design features two different types of panels: the exterior is a plank style with a 45 degree bevel around each plank, and the interior has a hand planed raised panel.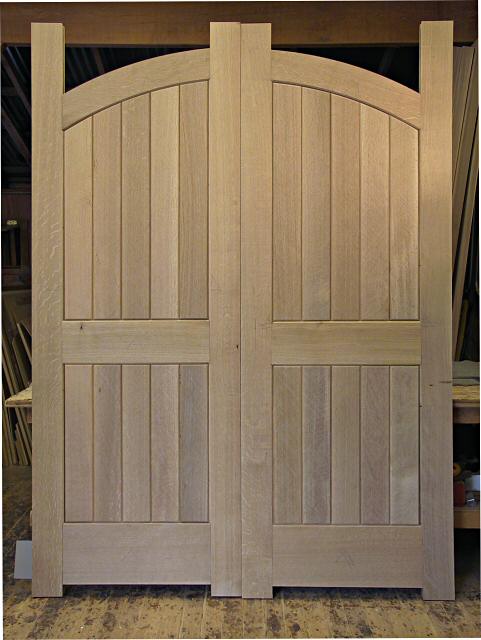 Exterior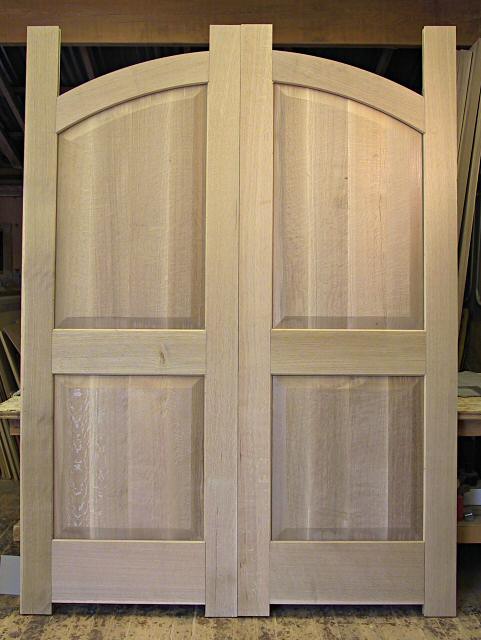 Interior

March 29, 2004
The double entry doors below are 8' tall and are made from quarter sawn white oak. The center sections will have hand planed raised panels, and the door will have a hand hewn look with a rustic medium brown aged finish.