Naco Port of Entry
I built this pair of historically accurate entry doors for the Naco Land Port of Entry. The Naco, Arizona Port of Entry has been in existence for more than 100 years. The historic Adobe-style border station built in 1936 still stands and serves as CBP office space.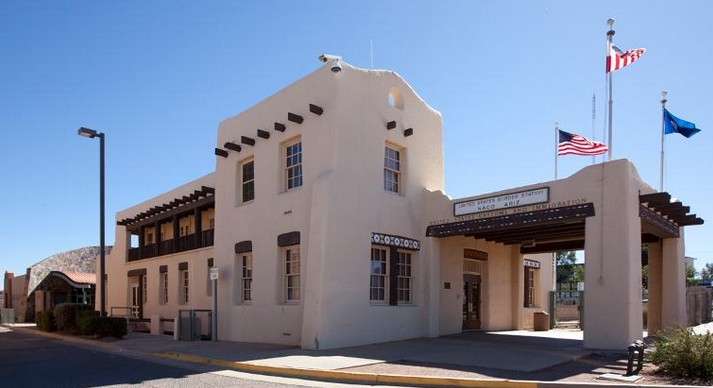 The original architectural drawings were used for the door design and slat colors.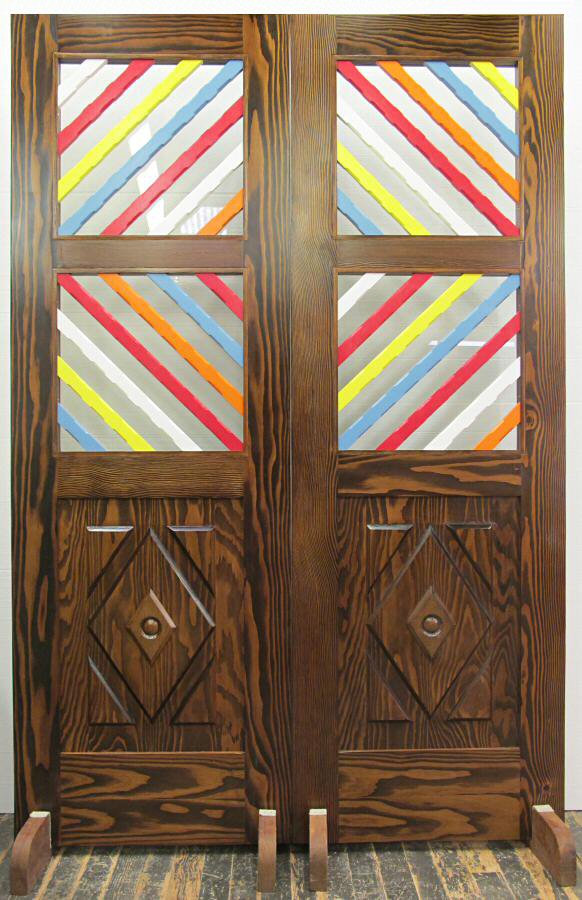 The new entry doors will replace the existing entry doors. The original grill above the door will remain and was used for the design of the door slats. The slat colors closely match the painted colors above the doors.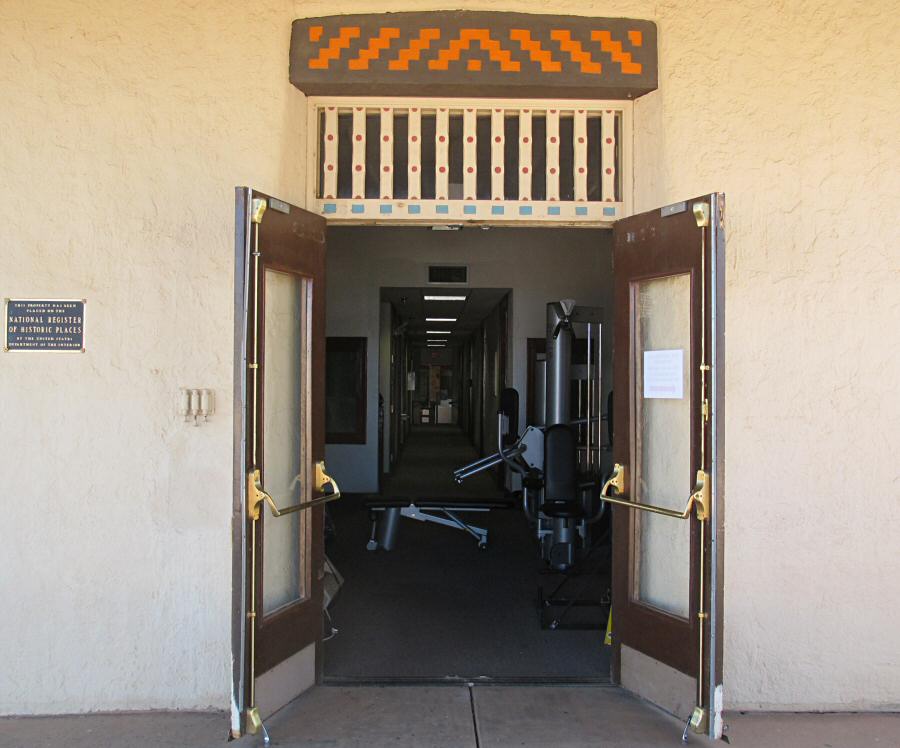 At first glance the new doors may look simple but there a a lot of parts and colors to keep track of,
each slat has one of 5 colors: blue, orange, yellow, white or red.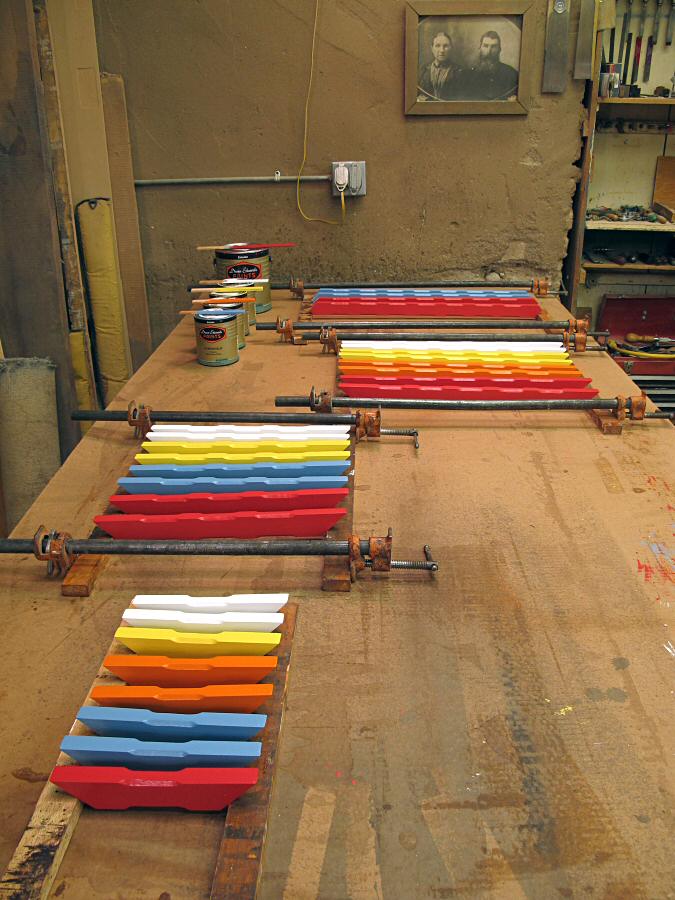 The slats fit into the channel frames on the right with filler pieces added later to lock them in place.
Each of the 4 frame/slat units are removable and hold the glass in place.