Contemporary Mesquite Entry
The elegant mesquite entry with horizontal planks compliments the simplicity of a new contemporary house close to downtown Tucson. I cut the 1/8" thick planks from solid mesquite and glue them to a custom mortise and tenon core using West brand epoxy. The vacuum bag veneer press actually sucks the epoxy through the mesquite making a lifetime, waterproof bond with the core. The finished door will never warp or crack between the planks. The contemporary entry handle is by Ashley Norton Hardware.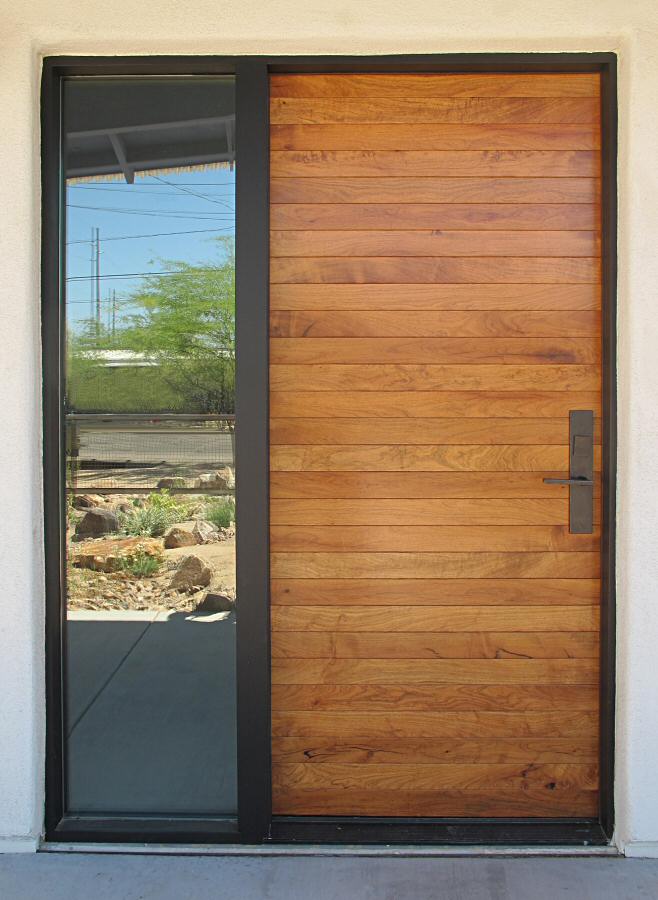 The contemporary house has native landscaping with basins to collect the monsoon and winter rains.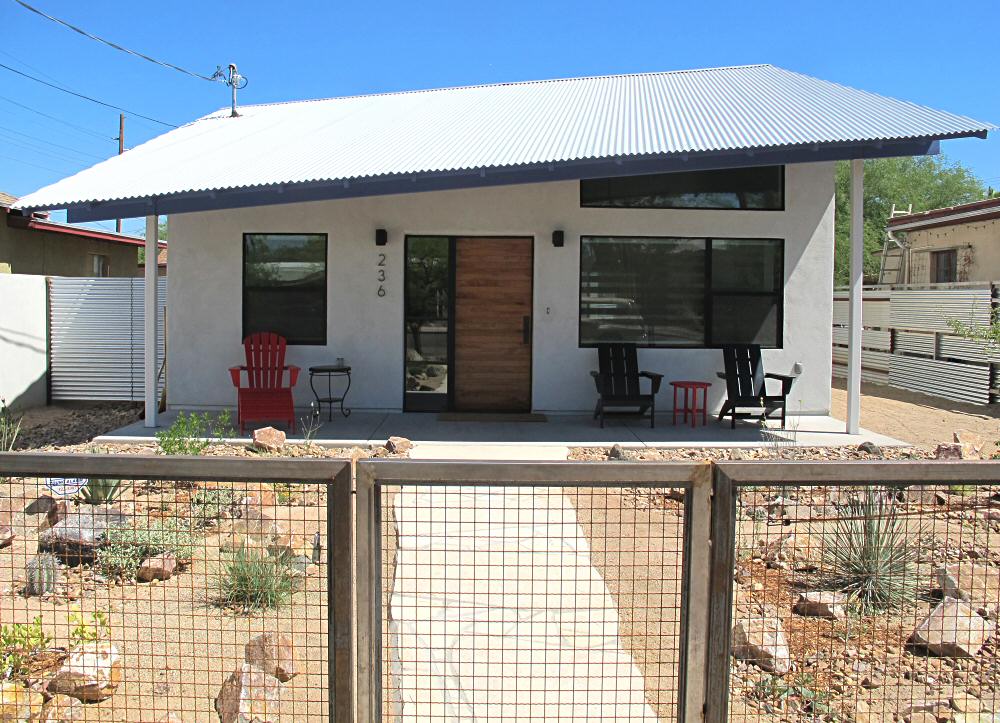 The natural occurring cracks in the mesquite is filled with black epoxy, then beveled and glued into the door sized sheet.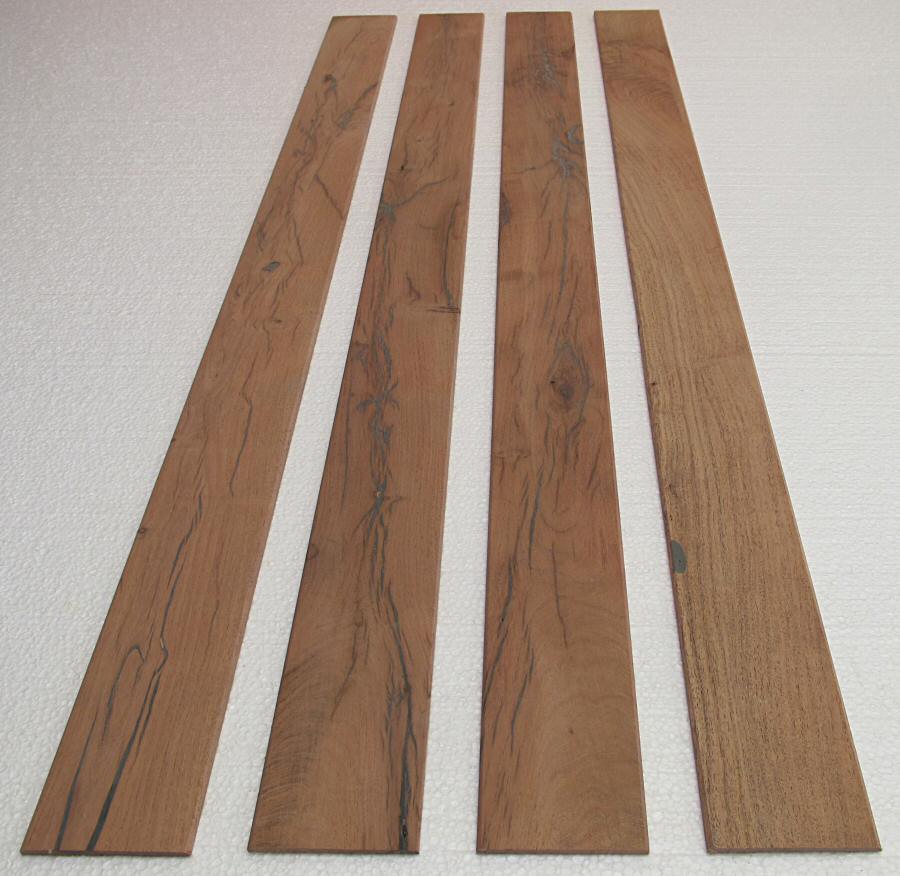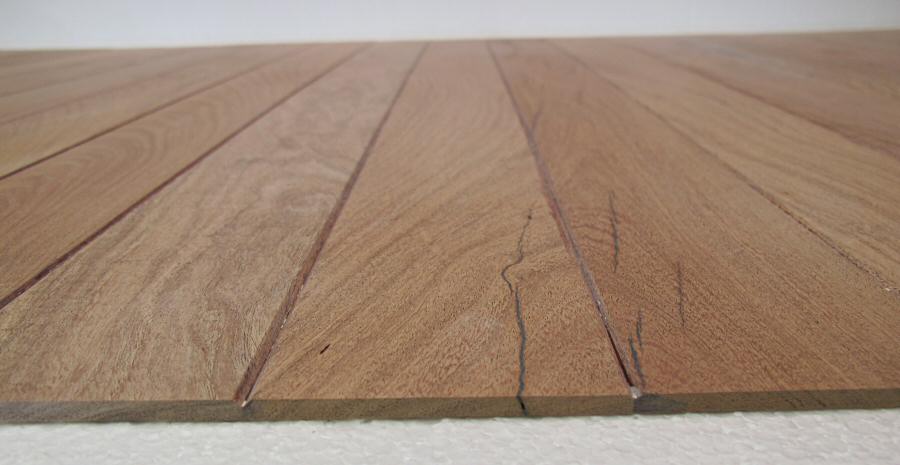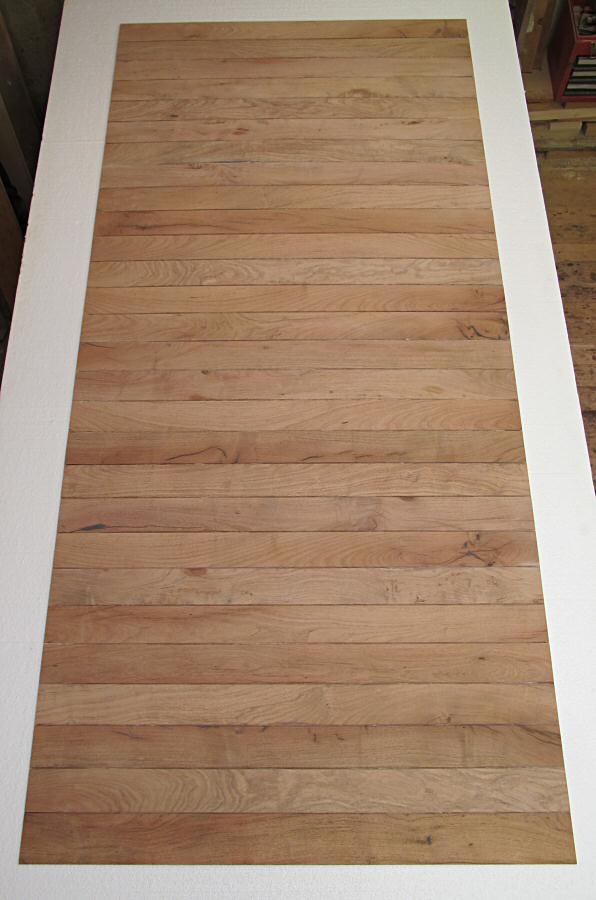 Mesquite sheet - door core - vacuum bag press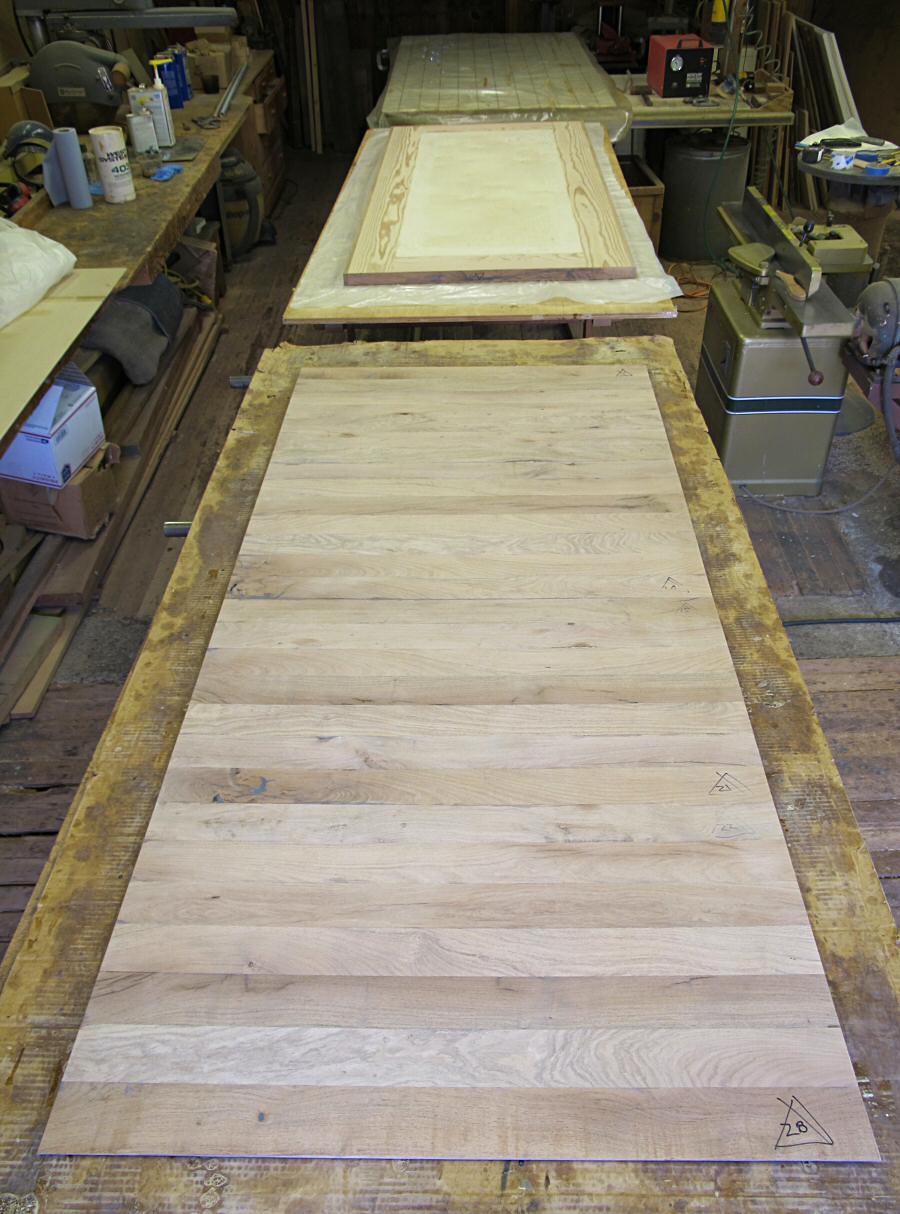 Veneered door after removal from vacuum bag press