Elegant Mesquite Entry Doors
These 8' high mesquite doors transformed a drab front door into an elegant entry.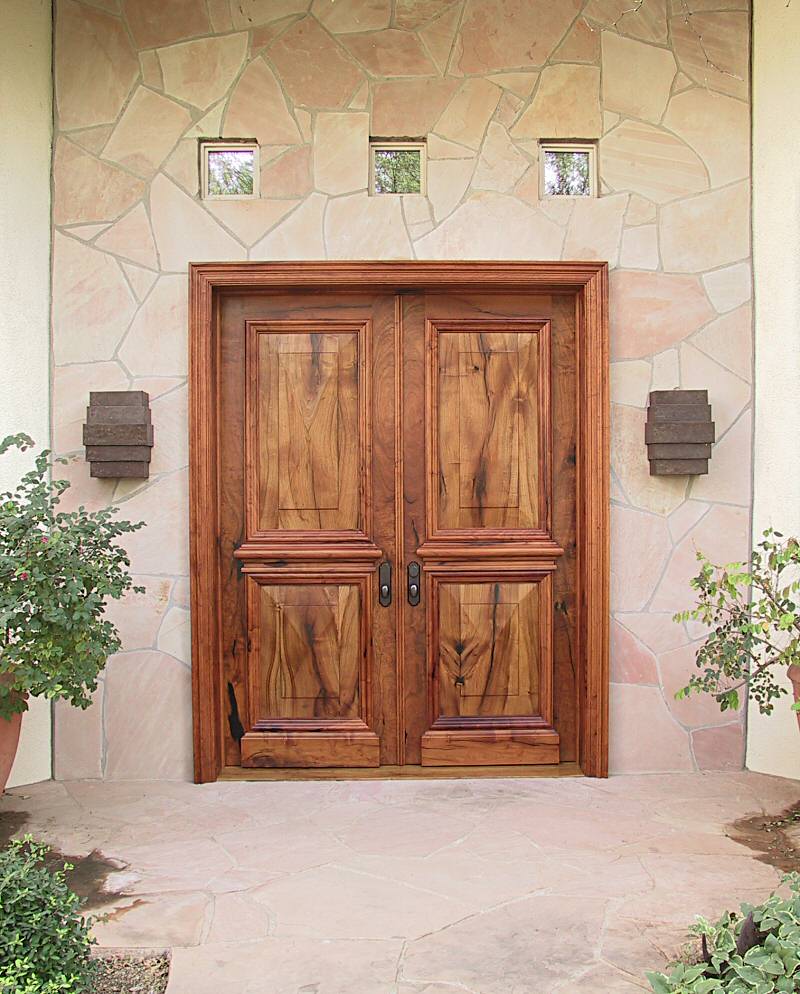 Outside Close-Up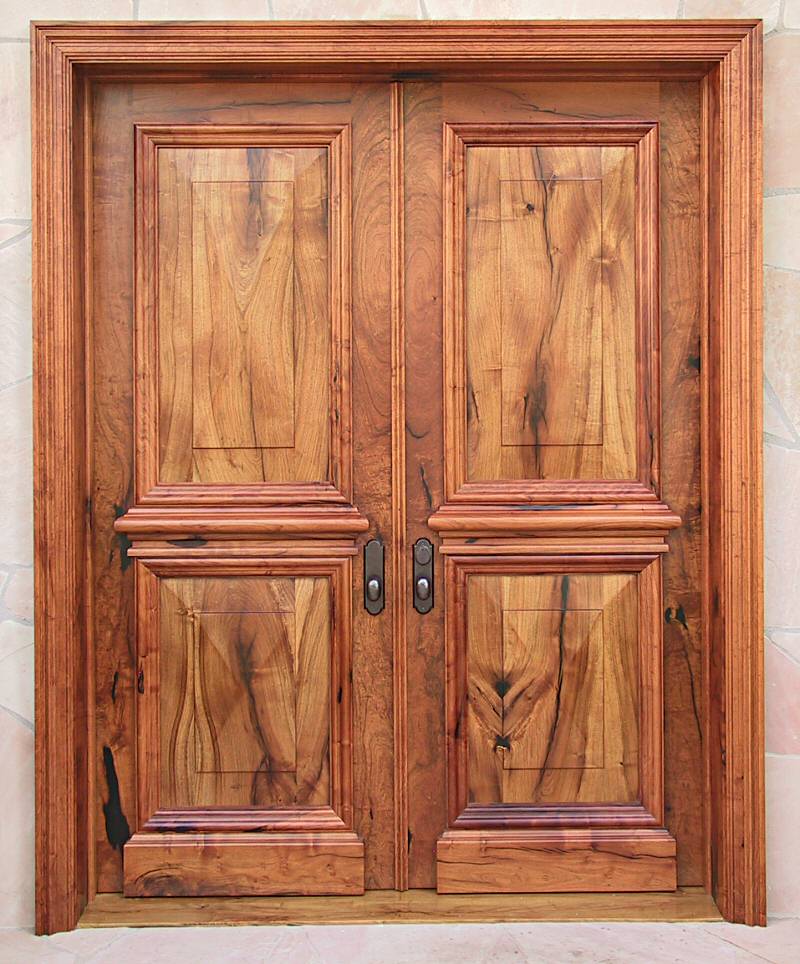 The lock rail molding is carved from a solid piece of mesquite.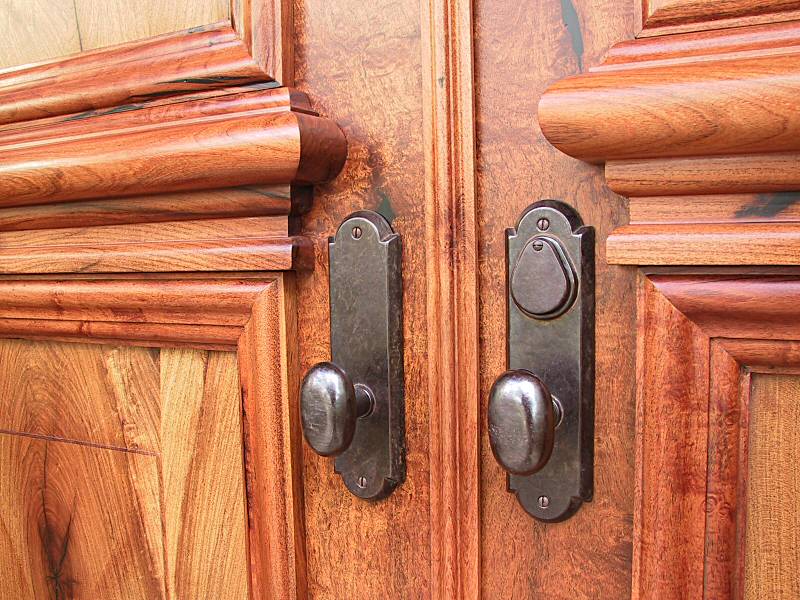 The mesquite raised panels are pre-finished before assemble.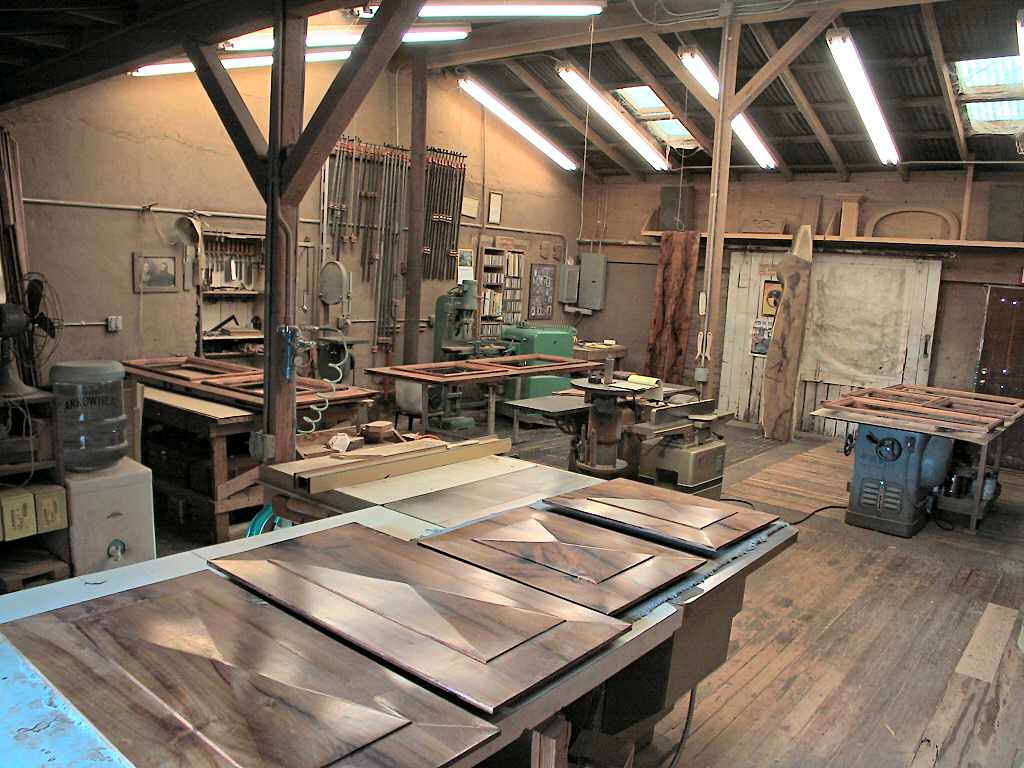 Below is a photo of the alder doors that were replaced, the before and after changes are striking.