4 Panel Mesquite Entry Door
The 4 panel design is one of the most affordable styles for a mesquite door. The wide planks I use for the raised panels accent the rustic beauty of this native Arizona hardwood.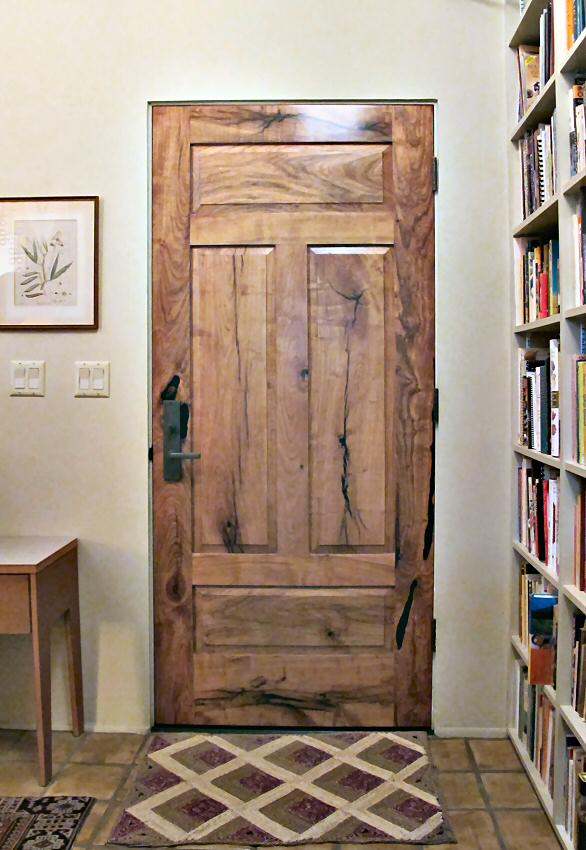 I use traditional mortise and tenon joinery with waterproof marine grade resorcinol glue when I build and assemble all my doors, this way I know all my doors will last for generations.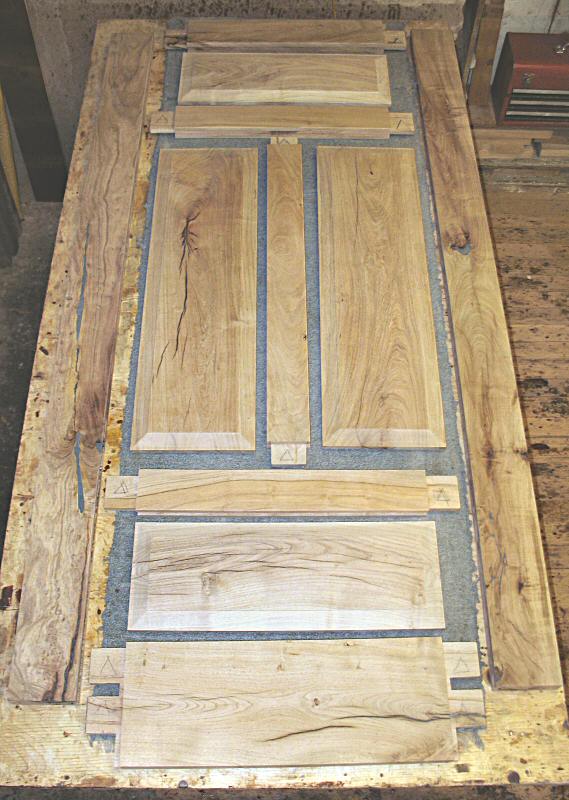 All doors have a trial assembly before the final glue-up. The "ears" on the top and bottom give me something to hammer on so the door can be disassembled, they are cut off after the glue dries.